The cover letter has been sent until finally receive an email informing you that you have been received at one of the companies for which you have applied. But wait, it turns out you actually want to reject the job application? Relax, Loker Bali has prepared a professional and polite way to decline a job offer. Come on, take a look at the explanation below!
---
Is it acceptable to decline a job offer?
Many people wonder whether it is acceptable for a job application to be rejected. Actually, rejecting a job application is a common and acceptable practice. However, declining a job offer has many factors that must be considered. As a result, it is critical that you learn how to reject a good and correct job application in advance.
Why would you decline a job offer?
There are numerous reasons why a person may wish to decline a job offer. Before we get into how to refuse it, let's take a look at the reasons for rejecting a job application:
The job offer does not meet the expectations
It is not uncommon for some companies to purposefully not post detailed vacancy information and create advertisements that can attract people's attention so that many are willing to apply for the position. After the applicant submits the application form and is called to conduct a job interview, it turns out that the company is far from the expectations that the applicant has. The factors range from the nominal salary to the job description and even the work environment.
Of course, this has the potential to result in a job application being rejected. To avoid future misunderstandings, look for a company that advertises job openings in detail and clearly. It is important to do research on the company you are going to apply for first to ensure the originality of the information contained in the advertisement.
The recruitment process seems bad
The recruitment process describes each company's initial image. A bad or negative impression on the applicants during the recruitment process will make them less interested in the company. Many applicants chose to withdraw from the job search as a form of protest.
Negative feedback about the company
Still related to the research you did on the company you are applying for, you should read the company reviews. You can find the review on the company's official website or through Google's search engine. If you know the company has received negative feedback, reconsider applying! You can select a company that has positive reviews, which can be advantageous to the company.
How to Decline a Job Offer Politely and Professionally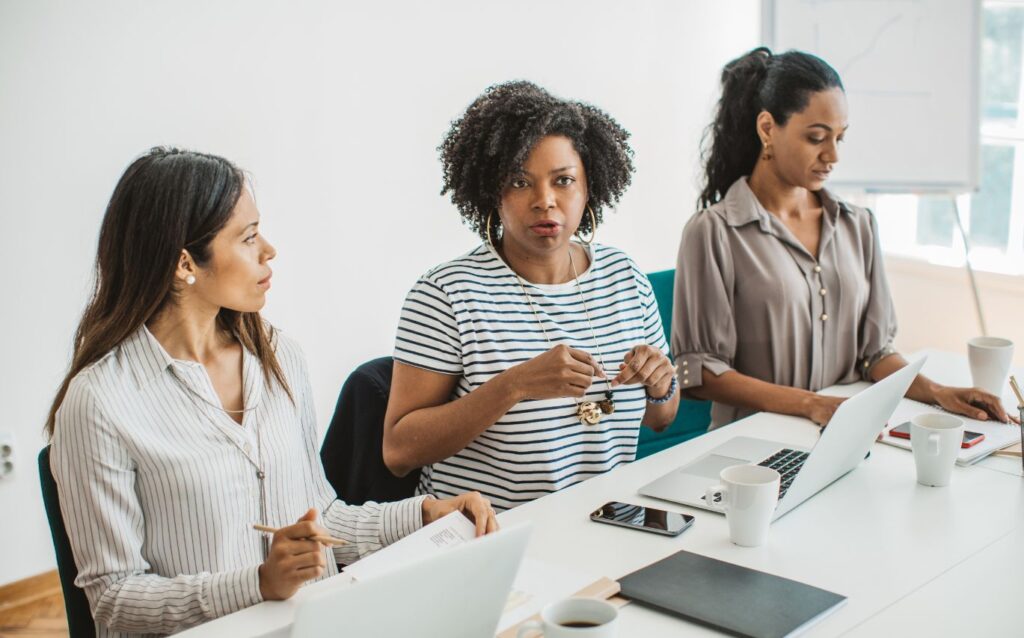 Other than the reasons mentioned above, rejecting a job application can be justified for a variety of reasons. However, regardless of the reason, you must reject the job application in a professional and polite manner. Check out the steps below to learn how to decline a job offer:
Respond as soon as possible
The first step in rejecting a job application is to respond as soon as possible. You can do a rejection after receiving the results of the job interview to make it look more professional. By adopting this attitude, you will be perceived as more polite because you will not keep HRD waiting for days to decide whether or not to accept the job offer. Never keep the company waiting for too long for a decision from you. Believe it or not, the company prefers someone who makes decisions quickly rather than having to wait for certainty.
Expressing gratitude
Although you will still decline the job offer, it is preferable if you express gratitude by saying "Thank you for the opportunity". This allows you to be judged as appreciating and wise to the company. The company will not be offended by the rejection of the job offer.
Explain why you refused
The next step you need to do after giving gratitude, you must explain why you rejected the job application. For example, if you refuse because you have chosen another company, you can explain that you are interested in working at that company but it is unfortunate that you have already joined another.
Tell what you appreciate about the company
Express why you like the company, even if you ultimately decline the job offer. In this manner, the company will not feel that it is a waste of time to have an interview with you. You will also appear more polite and professional to the company. Show to the company that your decisions have been carefully considered and as thoroughly as possible.
Check for errors in the writing
This is an extremely important step for you to take, especially if you reject a job application via email or other means of communication. Before sending anything to the company, read it again. In this way, you decline a job offer, which will help you avoid the company's perception of carelessness.
Maintain a positive relationship with the company
One of the very professional attitudes in rejecting a job application is the desire to maintain a good relationship with the related company. This way, you can build networking that will benefit you in the future, as networking is one of the most important aspects of work professionalism. By maintaining a positive relationship with the company in question, it is possible that the company will cooperate with you in the future.
Create a CV Quickly and Easily with CV ASSISTANT
---
These are the 6 ways to decline a job offer. Take advantage of Loker Bali's Training service to advance your career. You will receive career development training from experts. Book your training schedule right now!
Negotiating salary is something that most people undertake during a job interview. You never know when this will be a turning point in your career! Negotiating pay is also required if you believe you deserve a raise or, on the other hand, if you are underpaid. Loker Bali has put together some advice for negotiating salary in this article. Come on, take a look at the explanation down below!
---
Is it necessary to negotiate a salary?
In any case, discussing a salary is acceptable. Negotiating salary are a common occurrence in the workplace. It all relies on how we view a huge or modest pay. If money is our primary motivation for working, we will only be satisfied for a short time. So, if you know your abilities and traits in contributing to a company, there's no need to be bashful or hesitant to negotiate.
What is the best way to negotiate a salary?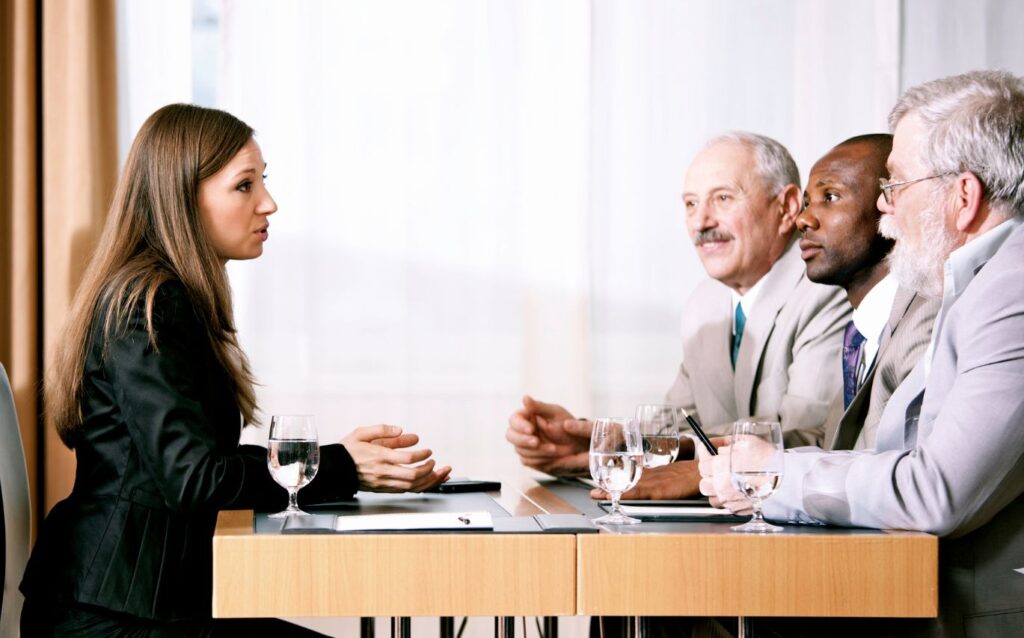 Answering queries about pay offers is not an easy task. As a result, it is critical that you answer the question clearly and completely. When it comes to paying negotiations, there are a few things you can try:
Conduct some salary research.
Before you start a job interview, you should conduct some wage research. It's not enough to learn about the firm or the job position you're applying for; you also need to learn about the wage range you'll be eligible for if you work there. You can achieve this by looking at average wage data in the company's area as well as salaries for similar jobs. After you learn more about it, you'll have a better notion of the nominal pay and the breadth of questions you may ask during the interview.
Adjust the salary to your ability
In the next step, you need to adjust the salary to the abilities and qualities you have. You need to think about whether the abilities you have match the nominal salary offered. If you feel suitable, then you need to convince HRD of the experience, achievements, and achievements you have. It may be possible to obtain the proper nominal salary as a result of this.
Don't reveal your pay before being asked by HRD
It's crucial not to indicate the salary range you're looking for during the interview. Please wait till HRD has completed explaining the work processes to you. You can indicate the range of compensation figures you want when HRD asks, "What is the nominal wage you want?".
Select the nominal pay that has the highest range
You will be more flexible in mentioning the highest nominal salary to HRD once you know the salary range for the position you are applying for based on your research. HRD will usually provide the lowest number initially, and you must be ready for this. You can avoid low-wage offers by specifying your desired salary.
What are the phrases that should be avoided during salary negotiations?
It would be wonderful if you learned appropriate and correct pay negotiating recommendations before going on a job interview, such as what words or sentences should not be said. Loker Bali has developed a list of 5 terms to avoid while negotiating salary:
"Now"
Be careful when answering the question "What is your salary at work now?". Avoid answering with "my salary now is..." because the answer in the form of the nominal salary you are currently receiving will be able to make it difficult for the negotiation process to run effectively later.
"What I want"
Also, avoid mentioning the phrase "the salary I want is...." because a similar nominal will make it difficult for you to get a bigger salary later. Therefore, try to express that you feel uncomfortable with the current nominal salary on the grounds that you want to focus on the value you will give to the new job later.
"More"
Avoid saying "I want a higher salary amount than before". Instead, you can explain more specifically the amount you want, for example, "I feel more comfortable with a salary of IDR 5 million."
"Later"
Negotiating salary for some people is not an easy task. Putting things off is a bad thing when it comes to working. It's the same when you want to postpone the part that makes you feel uncomfortable is negotiating and only want to do it when you have been accepted to work. Avoid doing this because it will only make it difficult for you to negotiate and fix the salary offer. So, it's better if you immediately talk about salary when HRD starts negotiations to get satisfactory results.
"Yes"
This means that if you sound as if you just say yes to everything, it turns out that this isn't good, either. When you agree with what HRD has to offer, you will appear to be dismissing your own abilities without even realizing it. Rather than saying "yes" right away, you can counter-offer the nominal pay until you achieve the amount you want.
"No"
Focus on using positive words when negotiating salary because this determines the future of your career. It would be better if you said "I'm not comfortable with numbers..." rather than "No, the amount is not what I want".
Discover The Latest & Trusted Job Vacancies
---
Those were 5 words that you should never say when negotiating salary for a new job position. Prepare yourself for the upcoming job interview by attending Career Coaching at Loker Bali. Contact us now!
Do you know that curriculum vitae and resume are different? In this article, Loker Bali will show the differences between CV and resume. Even though both are mostly used when applying for a job, a curriculum vitae and resume are not always interchangeable. Let's find out what the differences are!
---
Differences Between CV and Resume
Down below, Loker Bali spills the key differences between CV and Resume:
| | | |
| --- | --- | --- |
| Categories | CV (Curriculum Vitae) | Resume |
| Length | No length limitation. | Usually one to two pages. |
| Content | A complete in-depth document presenting your relevant academic and professional accomplishments that are often used when applying for job positions. | Summary of your professional achievements that are most relevant to the industry job you're applying for. |
| Purpose | Mostly used to apply for academic roles or programs, grants, fellowships, and research or teaching positions. | Used when applying for jobs in the private or public sectors which are often referred to as "industry positions" in contrast to academia. |
Length
Consider that your resume includes your skills for a specific role, it should normally be one or two pages. But for a CV, doesn't have a length limit and is typically much longer than most resumes because it includes more detailed information descriptions of your achievements such as research, publications, and presentations.
Content
Usually in the resume, the content is only brief and to the point. You can put a curated summary of your professional accomplishments that are most relevant to the position you're applying for. You may also include an explanation of your academic background or volunteer experiences. Meanwhile, a CV is a complete in-depth document that presents your relevant academic background and professional achievements.
Purpose
CV is mostly used to apply for academic roles or programs, fellowships, or research. You may have a CV if you are currently applying to or have graduated. On the other hand, a resume is generally used when you applying for jobs in the "industry positions".
What does CV (Curriculum Vitae) mean?
A curriculum vitae (CV) includes a summary of your experience and skills. Usually, CVs are longer than resumes, around at least two, three, or more than three pages. The more experience you have, the longer your CV will be. Meanwhile, CVs for mid-level candidates who have numerous publications tend to be much longer. Cvs are normally formatted in structural order—start with your educational experiences.
Sample of CV (Curriculum Vitae)
To spot the differences between CV and Resume, Loker Bali will give you a closer look at the example of a CV:
What does a Resume mean?
A resume is a document that summarizes your career history, skills, education, and other achievements. A resume should be as short as possible. Generally, a resume is one page long however, sometimes it can be as long as two pages. Resumes come in a few types of formatting. The tip is, to select a format that best fits the type of job you are applying for.
Sample of Resume
To spot the differences between CV and Resume, Loker Bali will give you a closer look at the example of a Resume:
!! GET AN ASSISTANT TO HELP YOU IN WRITING A CV/RESUME !!
When to use CV and Resume?
If you feel unsure whether the employer requires a resume or CV, Loker Bali will give you the following questions to help determine the best document:
What kind of position are you applying for?
If you're applying for a job as a teaching assistant, or researcher at a college or university, then you'll probably need a CV. Be sure to check the school's website or ask a recruiter for this information before you apply.
Where is the company located?
To determine which you should send to the recruiter, first examine the type of job you applying for. A "CV" may refer to a resume or longer-term—depending on where the company is located. If you're applying for an academic position, the recruiter is likely looking up a traditional CV. Meanwhile, if you're applying for other types of jobs with a business or a staff, the recruiter is likely looking up the shorter form style resume.
!! FREE CV TEMPLATES FOR A PERFECT START TO YOUR NEW CAREER !!
---
Hope this article helps you to spot the differences between CV and Resume. If you're doubtful about whether to submit a resume or a CV, think about the role and company location of the position. Don't hesitate to ask a representative of the company such as the recruiter or an HR to help you decide. Loker Bali can help you prepare yourself for upcoming interviews with our Coaching Service. Visit our website now!
An employee contract is something that a business owner needs to provide when recruiting employees. The employment contract needs to contain several elements that must be considered to avoid misunderstandings from both parties. Then, what are the elements that need to be included in the employment contract? Here's the explanation that can give you the answers!
---
What is a contract?
A contract is an agreement between two or more people which creates an obligation to do or not to take some action. Contracts are usually executed by the competent parties in mutually beneficial agreements. The contract is a written document containing the consent of the parties, with terms and conditions.
What is an employment contract?
An employee contract is an agreement between a worker and an employer that contains the terms of employment, rights, and obligations of the parties. The employment contract that we often know has standardized terms.
What to include in the employment contract?
An employee contract at least must include:
Name of person being hired to work.
Name of the company hiring the employee.
Position description: employee's role/s and responsibilities.
Compensation for the employee: the amount of money paid per hour, week, or month, including any overtime, bonus(es).
Date when the employee will start working in the company.
Working time the employee is expected to work.
Benefits such as health insurance, vacation, sick days, and so on.
Types of Employment Contract
Permanent Employment Contract
A permanent employment agreement is a work agreement without a time limit. It means the period is until retirement age. In this type of work agreement generally, a company will do probation to the employee before signing the employment contract. The probationary period usually will be in three months. If the company wants to change the employee's status to a permanent worker, then the company must renew the employment contract.
Temporary Employment Contract
Temporary employment agreements only have a maximum term of two years. It can be extended seven days before the contract expires. Therefore, there are several types of work that need fixed-time employment agreements such as seasonal and freelance.
Part-time Agreement
Generally, part-time workers have different working hours than full-time. Their working hours tend to be less and more flexible. The template of an employment contract for part-time workers is almost the same as full-time. The difference is the number of the working hours written in the contract.
Internship Agreement
Similar to the example of a work contract in general, the internship contract also has an agreement. Usually, this agreement only lasts as long as the worker does the internship at the company, which is from three to six months.
Writing an employee contract is somehow needs more effort as you have to aware of the local laws about employment terms and conditions in your current location. From now, you can download free contract templates from Loker Bali. Go have a look at our contract templates below!
Terms of Employment Contract
The employee contract letter must be following applicable law and etiquette.
The object of the agreement in the contract must be clearly explained.
The title of the contract in the agreement letter must be written concisely and clearly.
The parties involved in the agreement must be pronounced with their identities.
The agreement letter discusses the settlement mechanism in the event of a dispute.
Signed by both sides.
There was a witness when both sides signed the contract.
Why need an employment contract?
Do you know that creating an employment contract for each newly hired employee has benefits for you and your employees? Here are a few reasons why you need to create an employment contract:
To ensure peace for the parties who signed the agreement
To prevent unwanted problems
To make everything legal and safe
Facilitate problem-solving by applicable law
Who should sign an employment contract?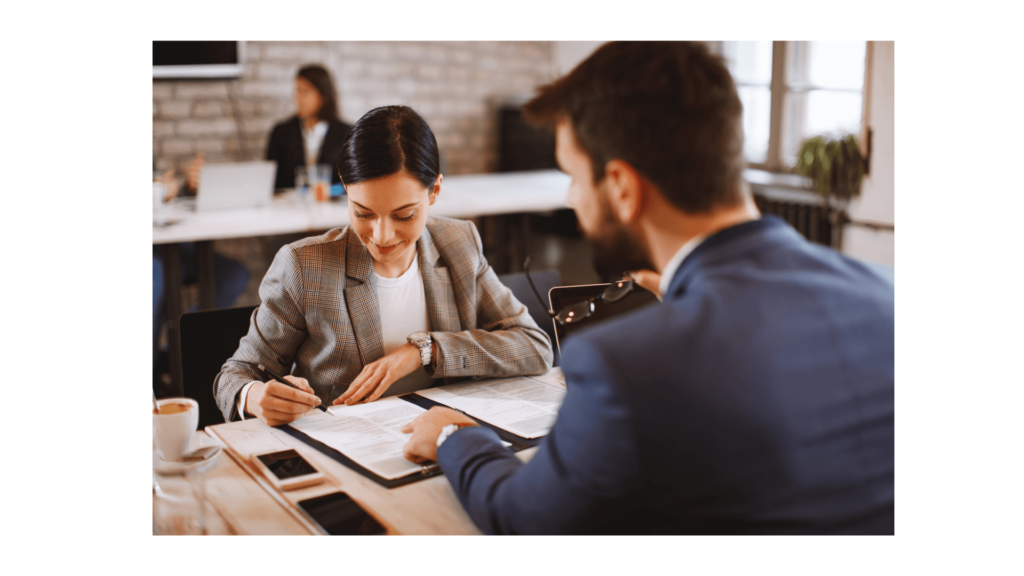 Who should sign the employee contract? Who has to be the first? Does it matter?
Well, legally there are no rules for who has to sign the contract first as long as both sides agree. However, the terms and conditions in your agreement could be different based on the type of employee you're hiring.
There are a few things that you must consider before you sign the contract as a new employee:
Make sure you read carefully the entire contract and understand all of your responsibilities. Never sign a contract you don't fully understand!
Make sure that you correctly identify the parties to the contract and the marital status. Use the complete name of the business to avoid confusion.
Make sure you understand what penalty you will get if you neglect the agreement. Determine the worst that can happen to you.
Review causes for termination. Make sure that you have possible reasons for termination, like moving out of the area, medical diagnosis, or injury.
How to write an employment contract?
Title
The most important thing to write a document is to include the title of an employment contract so the person who reads or signs will understand. You can name the document "Employment Agreement" or "Employment Contract of [Your Company Name]".
Who are the parties?
Employee contracts usually mention which parties are taking part in the contract. Pay attention when writing down the names of your business and the candidates you're hiring.
Term and conditions
Some of the terms and conditions for the employment contract are set by governments. It's important to check your local laws about the terms and conditions regarding employment. Other terms and conditions not included in in-laws are up to you to decide such as benefits, uniforms, and other terms.
Specific contract
Employment contracts generally have specific contract terms such as effective date, type of employment, and so on.
Consult with professional
After you've completed the draft of the employment contract, have a legal professional view the contract to make sure it's in line with all related laws. You have to be concerned about this to protect your company from future legal action.
---
That is the explanation about employee contract from the meaning until tips on how to make it. If you are looking for templates for the Contract or CV go visit Loker Bali and download templates for free!