Negotiating salary is something that most people undertake during a job interview. You never know when this will be a turning point in your career! Negotiating pay is also required if you believe you deserve a raise or, on the other hand, if you are underpaid. Loker Bali has put together some advice for negotiating salary in this article. Come on, take a look at the explanation down below!
---
Is it necessary to negotiate a salary?
In any case, discussing a salary is acceptable. Negotiating salary are a common occurrence in the workplace. It all relies on how we view a huge or modest pay. If money is our primary motivation for working, we will only be satisfied for a short time. So, if you know your abilities and traits in contributing to a company, there's no need to be bashful or hesitant to negotiate.
What is the best way to negotiate a salary?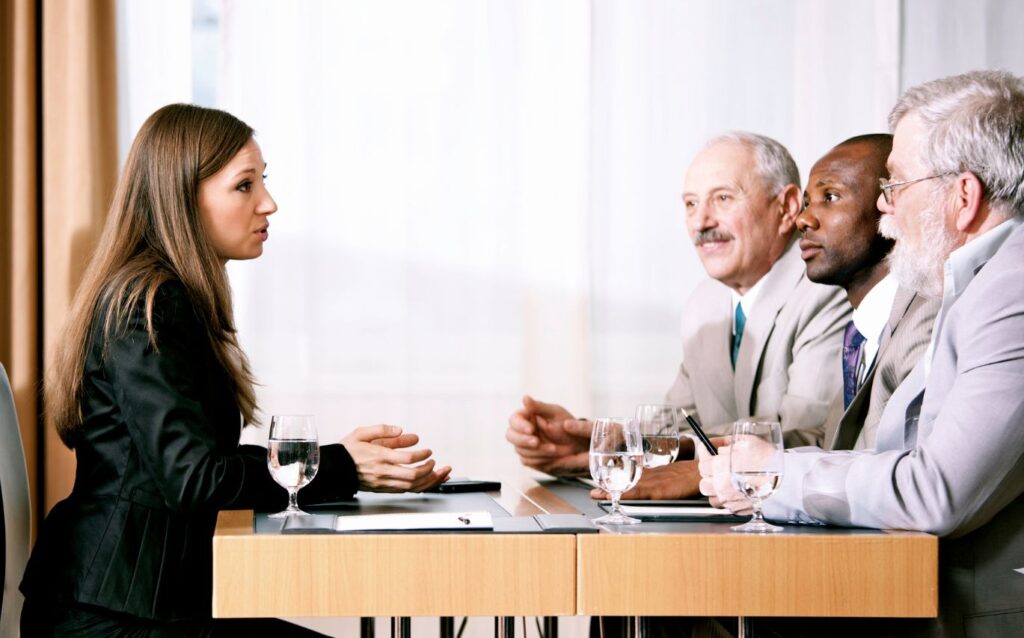 Answering queries about pay offers is not an easy task. As a result, it is critical that you answer the question clearly and completely. When it comes to paying negotiations, there are a few things you can try:
Conduct some salary research.
Before you start a job interview, you should conduct some wage research. It's not enough to learn about the firm or the job position you're applying for; you also need to learn about the wage range you'll be eligible for if you work there. You can achieve this by looking at average wage data in the company's area as well as salaries for similar jobs. After you learn more about it, you'll have a better notion of the nominal pay and the breadth of questions you may ask during the interview.
Adjust the salary to your ability
In the next step, you need to adjust the salary to the abilities and qualities you have. You need to think about whether the abilities you have match the nominal salary offered. If you feel suitable, then you need to convince HRD of the experience, achievements, and achievements you have. It may be possible to obtain the proper nominal salary as a result of this.
Don't reveal your pay before being asked by HRD
It's crucial not to indicate the salary range you're looking for during the interview. Please wait till HRD has completed explaining the work processes to you. You can indicate the range of compensation figures you want when HRD asks, "What is the nominal wage you want?".
Select the nominal pay that has the highest range
You will be more flexible in mentioning the highest nominal salary to HRD once you know the salary range for the position you are applying for based on your research. HRD will usually provide the lowest number initially, and you must be ready for this. You can avoid low-wage offers by specifying your desired salary.
What are the phrases that should be avoided during salary negotiations?
It would be wonderful if you learned appropriate and correct pay negotiating recommendations before going on a job interview, such as what words or sentences should not be said. Loker Bali has developed a list of 5 terms to avoid while negotiating salary:
"Now"
Be careful when answering the question "What is your salary at work now?". Avoid answering with "my salary now is..." because the answer in the form of the nominal salary you are currently receiving will be able to make it difficult for the negotiation process to run effectively later.
"What I want"
Also, avoid mentioning the phrase "the salary I want is...." because a similar nominal will make it difficult for you to get a bigger salary later. Therefore, try to express that you feel uncomfortable with the current nominal salary on the grounds that you want to focus on the value you will give to the new job later.
"More"
Avoid saying "I want a higher salary amount than before". Instead, you can explain more specifically the amount you want, for example, "I feel more comfortable with a salary of IDR 5 million."
"Later"
Negotiating salary for some people is not an easy task. Putting things off is a bad thing when it comes to working. It's the same when you want to postpone the part that makes you feel uncomfortable is negotiating and only want to do it when you have been accepted to work. Avoid doing this because it will only make it difficult for you to negotiate and fix the salary offer. So, it's better if you immediately talk about salary when HRD starts negotiations to get satisfactory results.
"Yes"
This means that if you sound as if you just say yes to everything, it turns out that this isn't good, either. When you agree with what HRD has to offer, you will appear to be dismissing your own abilities without even realizing it. Rather than saying "yes" right away, you can counter-offer the nominal pay until you achieve the amount you want.
"No"
Focus on using positive words when negotiating salary because this determines the future of your career. It would be better if you said "I'm not comfortable with numbers..." rather than "No, the amount is not what I want".
Discover The Latest & Trusted Job Vacancies
---
Those were 5 words that you should never say when negotiating salary for a new job position. Prepare yourself for the upcoming job interview by attending Career Coaching at Loker Bali. Contact us now!