Part-time jobs are extremely popular among college students and anyone in need of extra cash. Many small businesses and workplaces are now posting part-time job openings on job boards and social media. Let's look at an explanation of what part-time work is and 5 ideas of part-time jobs for students that you can try later!
---
What does a part-time job mean?
Part-time jobs require fewer hours of work than full-time jobs. Part-time workers have less time duration than full-time workers who work 40 hours per week. In addition to different working hours, part-time work is usually only temporary depending on the needs of the company.
Part-time work is typically done in shifts. However, it differs from shift workers in that they typically work eight hours per day, whereas part-time workers work less than that. Wages are usually paid after the work is completed, monthly at a nominal daily rate, or for all work done and accumulated.
What are the benefits of working part-time?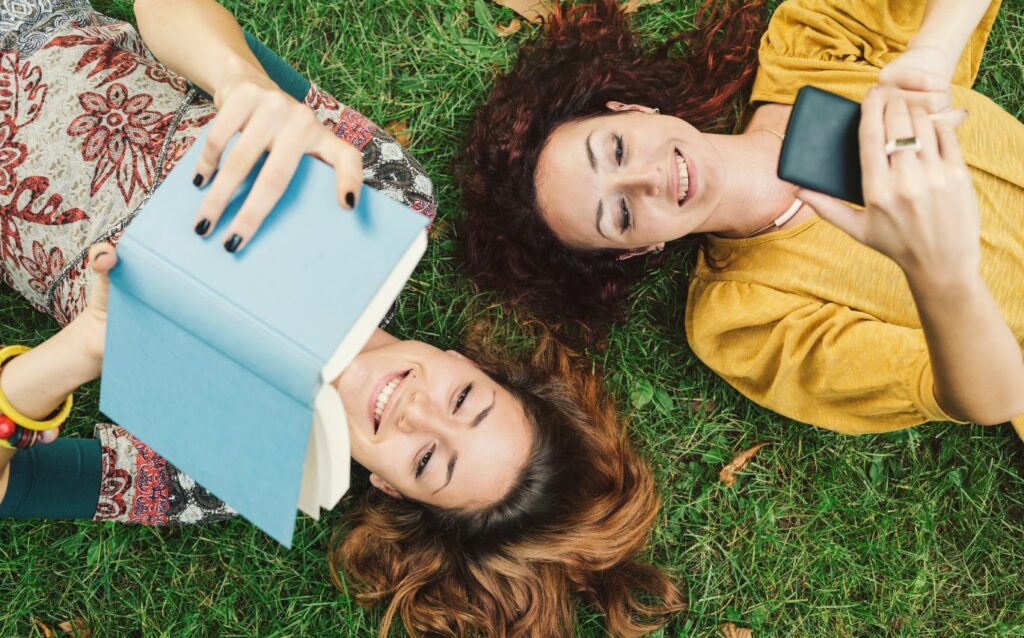 After explaining what part-time work is, Loker Bali will discuss the benefits of doing part-time jobs for students. Check out the following:
Build networking
Working part-time allows you to develop relationships with business owners, seniors, and coworkers. Always remember to build positive relationships. The establishment of this networking will be beneficial to you in the future when pursuing a career.
Practice hard skills and soft skills
Working part-time will allow you to learn a variety of new things and skills. For example, you could work as a barista part-time and learn skills like brewing coffee, creating latte art, serving customers, and grinding coffee beans. Basically, any part-time job allows you to learn and improve on a variety of skills that will be useful in the future. Start your own business or work as a full-time employee.
Gain more work experience
Students may be unfamiliar with the world of work. Working part-time allows you to gain valuable work experience and learn about the world of work. You will also learn how to manage your time so that you can study and work at the same time.
Help to save money
Another benefit of part-time jobs for students is that they can help you save money. Although the part-time work fee is lower than that of a full-time job, don't you think it's enough to just increase your spending money?
Before you apply for a job, download the free CV template at Loker Bali first!
Here are 5 part-time jobs for students that you can try
Wow, it turns out that working part-time has a lot of benefits! So, what are the 5 ideas for part-time jobs for students? See more below:
Barista
Many people are interested in working as a barista, either full-time or part-time. It's no surprise that there are many job openings for baristas. To apply for this job, you do not need to be skilled at making coffee or latte art. Typically, your boss or a senior employee will teach you at work. There are many part-time jobs available, ranging from street cafes to mall cafes. If you enjoy coffee, you could work part-time as a barista.
Photographer
A part-time job as a photographer is ideal for those of you who have hobbies or photography skills. You can work as this photographer for weddings, engagements, birthdays, and other important events. These events are usually held on weekends or public holidays, so they don't have too much impact on college or university schedules.
Content Writer
Another option for part-time jobs for students is to work as a content writer. Those of you who enjoy writing or are interested in writing blogs or social media can work part-time as content writers. This work is also flexible in terms of time because it can be completed remotely. You won't have to worry about missing classes.
Cashier
You can also do a part-time job as a cashier. Because almost every business requires a cashier, this type of work can be quite easy to find. For example, bookstores, grocery stores, coffee shops, restaurants, and others. To work as a cashier, you must be friendly and able to form positive relationships with customers.
Translator
Working part-time as a translator may be a good option for those of you who have good foreign language skills, such as English or other languages. Many part-time translator positions are available on various job boards. This job is also flexible, allowing you to work from anywhere.
How to get a part-time job?
Ask a friend/family member
You can also ask friends and family about part-time job opportunities. They may have information or may suggest a job in the same location.
Follow job postings account on social media
There are now many social media accounts that offer a wide range of job opportunities, including full-time, part-time, internships, and others. There are numerous part-time jobs for students available.
Look through the online job portal
You can sign up for several trusted job platforms that offer part-time job categories. You can also choose to work from home to be more flexible.
Find the latest and most complete part-time job vacancies on Loker Bali
---
You can try these 5 part-time jobs for students. Take advantage of this opportunity to expand your work experience, skills, and portfolio. Want to learn more about other workplace tips? Visit the Loker Bali blog right now!